Be Compleat
PRO
SPORT
Success in professional sports is a combination of many components. The difference between winning and losing is often only 1 to 2%. Reach the next level by combining training (based on real data from metabolic analytics) with nutritional and supplementation strategies tailored individually for you.
Make an appointment
How do we
stand out?
We take care of athletes comprehensively, combining metabolic analytics with nutritional and supplementation support. Are you looking for a performance nutritionist who works with actual data and, instead of handing out a menu, will teach you how to fuel your body according to your needs? Welcome!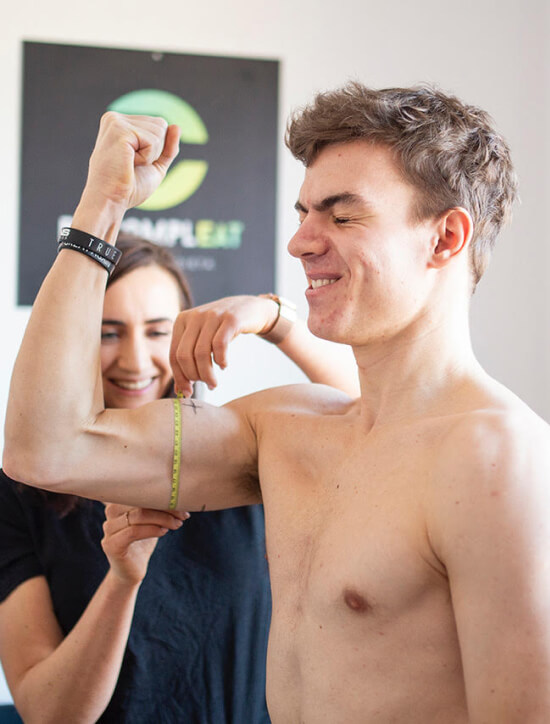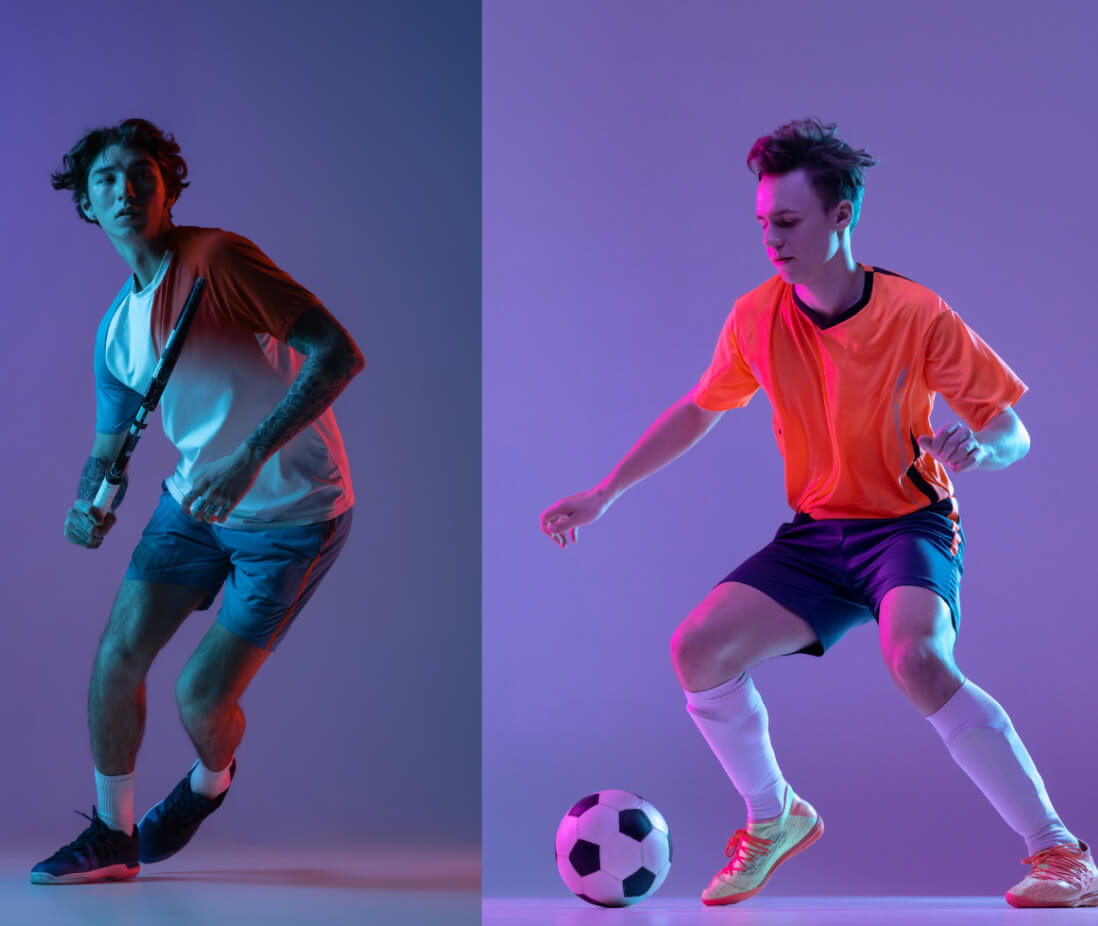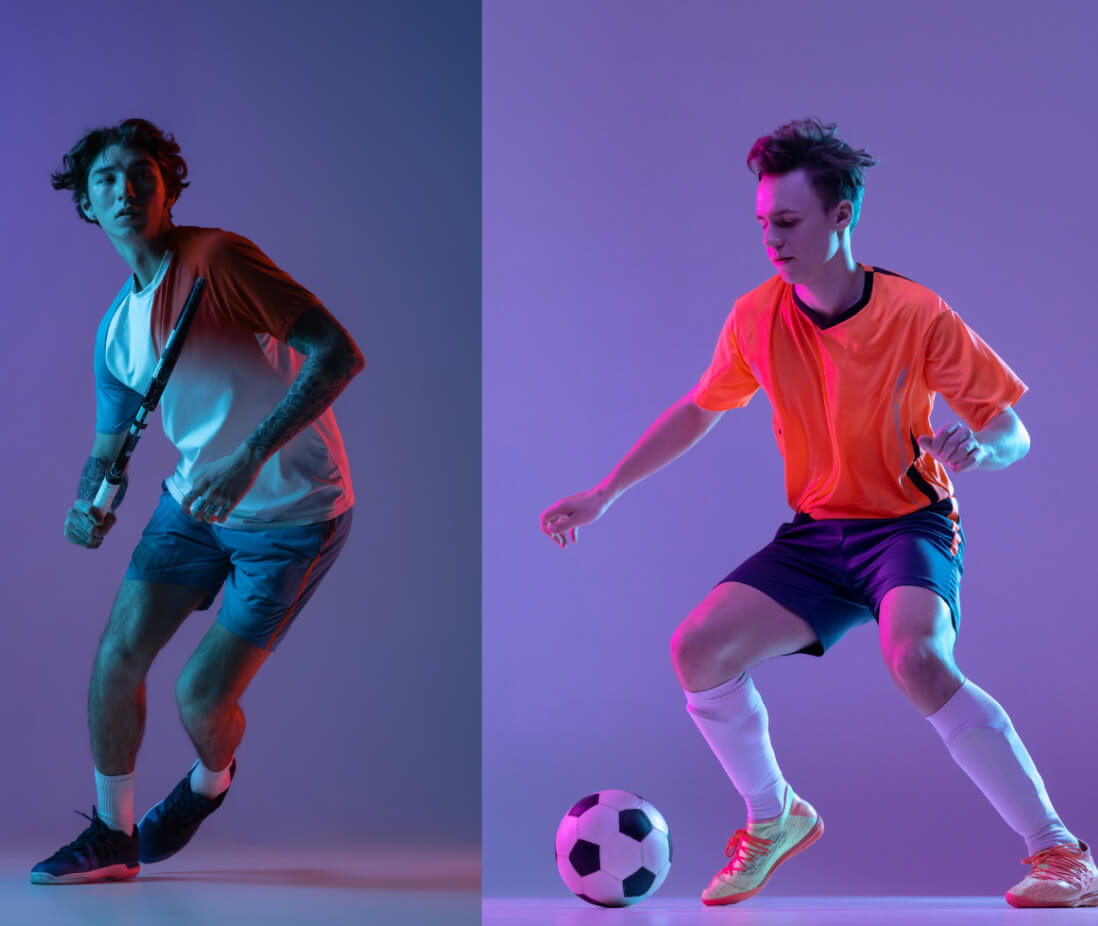 For young athletes
This is our offer for young athletes under the age of eighteen.
They receive a 50% discount for the entire process.
They are run by a sports nutritionist. Limited offer.
Make an appointment
FAQ
We have collected the most important questions and issues regarding the Pro Sport program here.
Browse the FAQ
WHAT WILL YOU GAIN WITH PRO SPORT
BETTER RECOVERY
CONFIDENCE,
PEACE OF MIND
AND INDEPENDENCE
NUTRITION TAILORED TO YOUR SPORTS GOALS
CONSTANT SUPPORT
OF A PERFORMANCE NUTRITIONIST
HIGHER TRAINING
EFFICIENCY
BETTER
RESULTS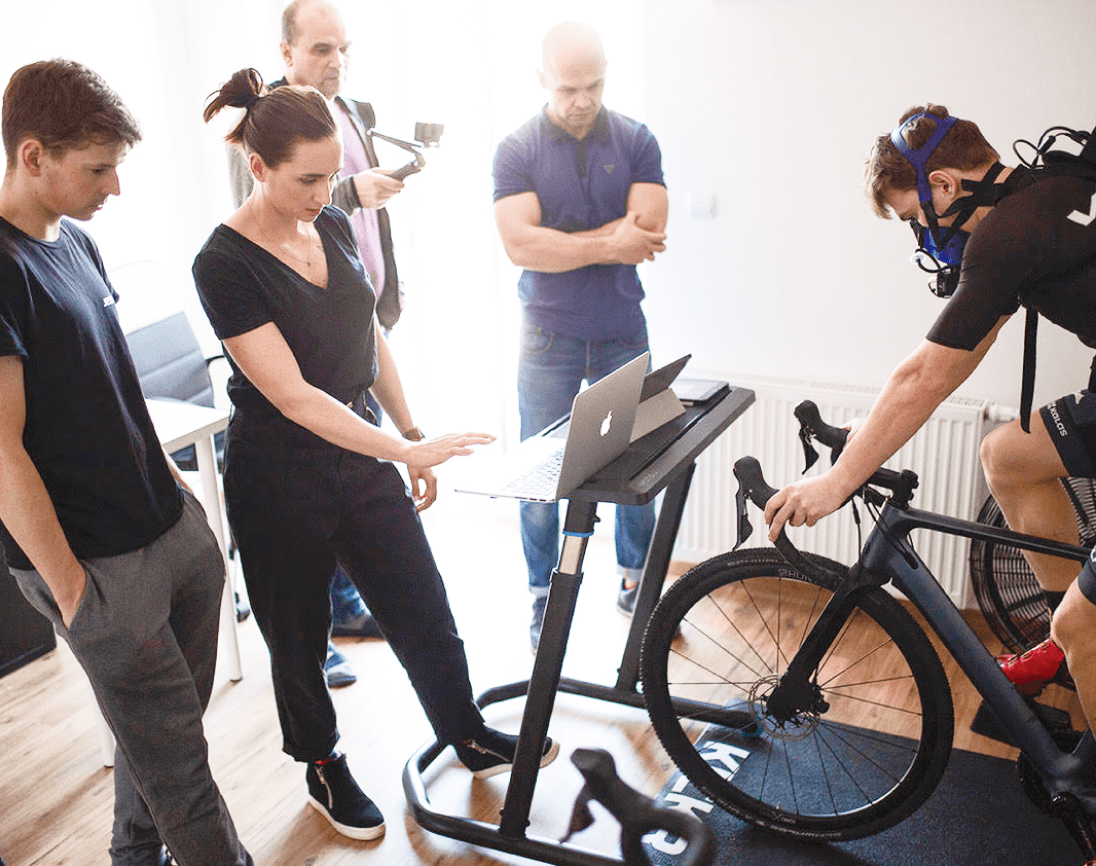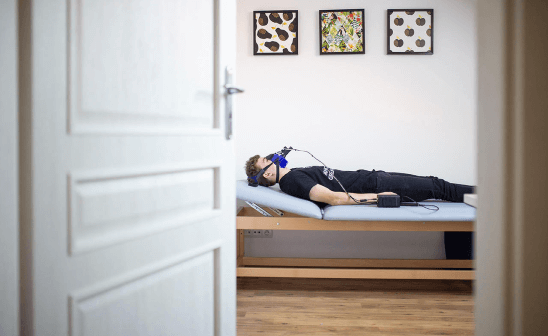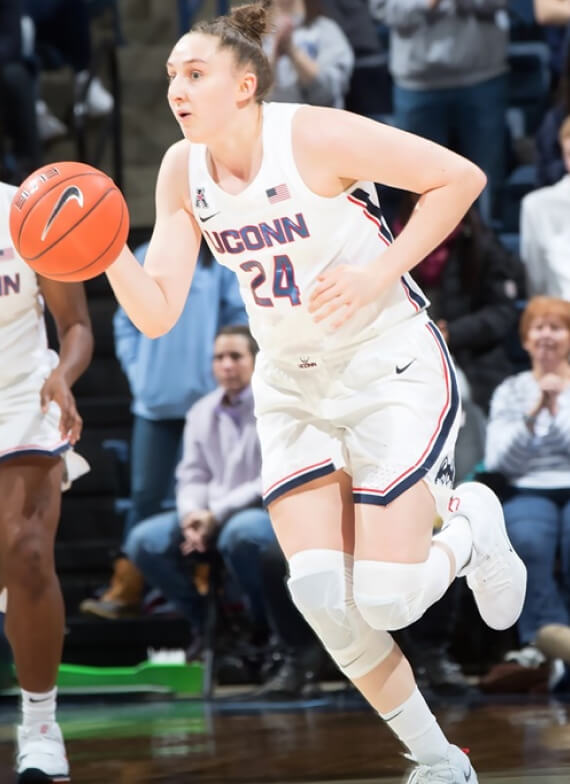 Anna Makurat
basketball player, representative of Poland, currently playing for the US academic basketball league, for the UConn Huskies team
With increasing training loads, I realized that I should take better care of myself and my body in order to approach training comprehensively. I knew that my job involves not only the one in the court, but also encompasses everything that I do outside of it. All the small things that we repeat every day are of great importance. Only when we plan as much as possible can we reach a higher level. Both mental training and nutrition, as well as recovery in general are the basis for becoming a better athlete. Be Compleat helps me put it all together and my awareness has increased. I can take the next step forward.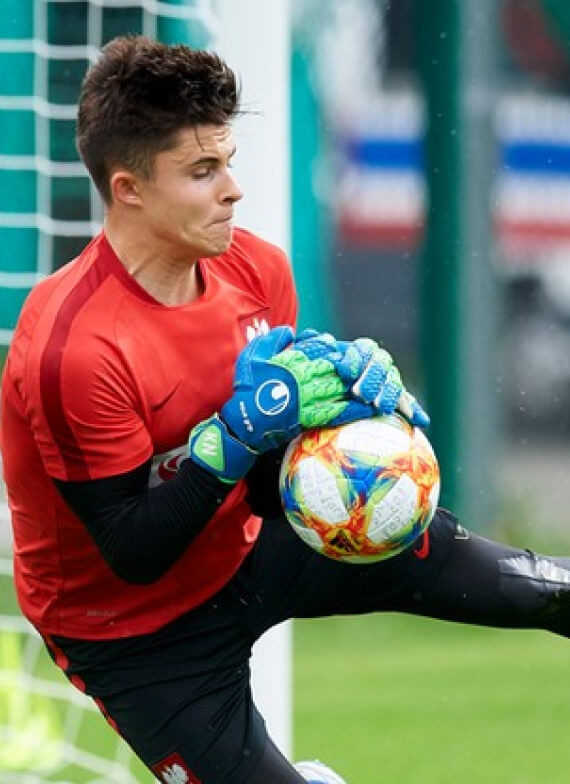 Karol Niemczycki
Goalkeeper for KS Cracovia
How is Be Compleat different from other specialists that I have worked with? First of all, they provide a professional, thorough and personalized approach to the client. When I was using the services of other dietitians, our cooperation ended as soon as I left their office. It was only at Be Compleat that I experienced what it would be like to work with a dietitian who maintains constant contact with me, gives advice and controls the progress in the implementation of the nutritional plan. It was also the first time that I encountered such a thorough analysis on which my nutritional solutions were based. Thanks to this, I know that the margin of error has been minimized and that my nutrition is tailored to my lifestyle and training plan.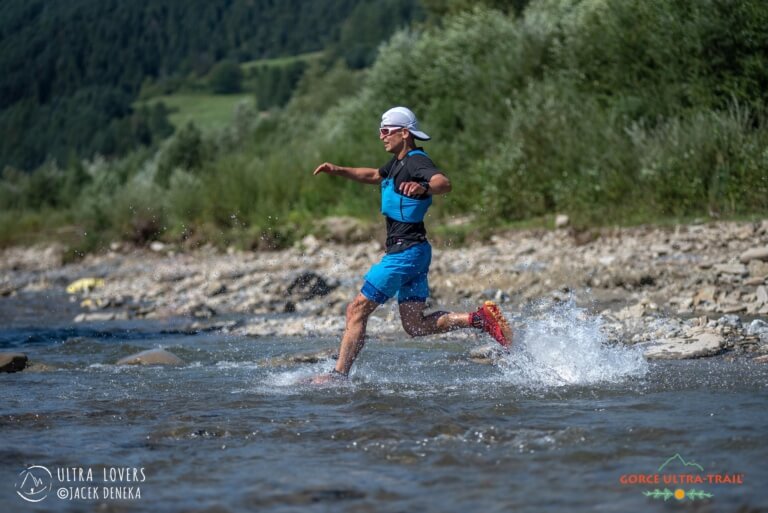 Piotr Uznański
A leading Polish competitor of Ultra mountain runs

Since the beginning of my collaboration with Be Compleat, I have completed the best 3 runs at distances over 100 km (Mozart 100, K-B-L as part of the Lower Silesian Mountain Running Festival and the 7 Valleys Run). I did not have a clear energy crisis in any of these races. I strongly believe that one of the elements of these successes is the contribution of the Be Compleat team. I get the impression that I have more energy during training, and thus the quality of these sessions increased significantly. Being aware that the Be Compleat team cares about my nutrition, I can fully focus on completing the task.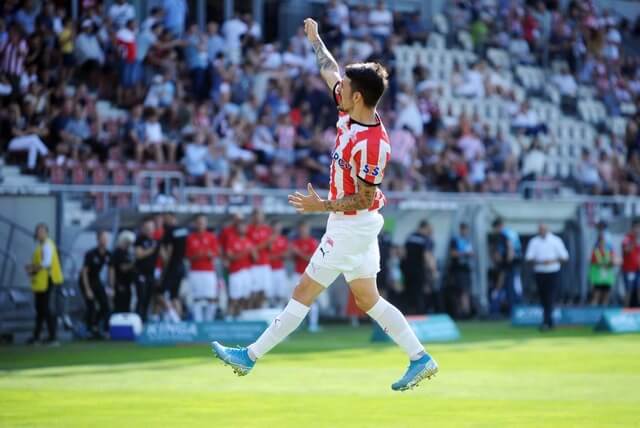 Sergiu Hanca
football player, representative of Romania, currently playing for KS Cracovia
Being a competitive athlete is not only about training and simply returning home. You need to bring together a lot of elements for this. One of them is nutrition. If you want to play at the highest level, you have to pay a lot of attention to what you eat. With Be Compleat, I discovered many aspects and started to be more professional. This helps me a lot - especially in regeneration and recovery after training and matches, as well as in everyday well-being. Also, when you eat right, your mental health and performance improve, you make better decisions. Now I can say that I have climbed to a higher level, I can achieve more and set new goals.
Ewa Pajor
football player, representative of Poland, currently playing for VfL Wolfsburg
I decided to work with Be Compleat because I felt that in the aspect of nutrition I still had some possibilities to become a better player. By working with Be Compleat, I am more aware of what and how I eat. It helps me better prepare for training and recovery. Our communication is very fluid, open, with a relaxed atmosphere, while still maintaining great professionalism. I could always count on a quick answer if I had any questions or doubts. We discussed the issue together right away.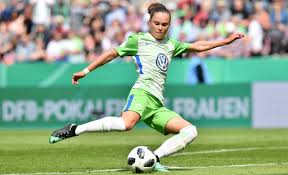 Mateusz Wdowiak
Polish footballer, currently playing for Raków Częstochowa
I noticed that I had some reservations in terms of nutrition, I wanted to increase my nutritional awareness, so I decided to collaborate with Be Compleat. In the past, I associated working with a dietitian with the fact that I get a schedule and that is where the contact ends. Here, the collaboration is continuous, we exchange observations and feelings about my well-being during training or a match. This gives us a huge room for maneuver, we can constantly look for some new solutions that will improve my efficiency by 1 to 2%.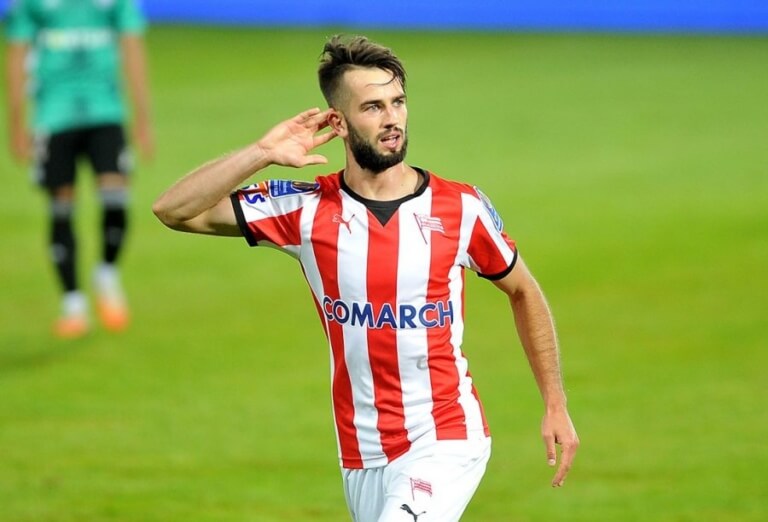 Michał Topór
A leading MTB cyclist in Poland
Since we've been working together, I've felt the positive effect in every aspect. I eat more consciously and diversely. I can feel the difference during training sessions, during which I do not experience any energy drops. Most of all, my entire daily life has changed. I can say that it has been orderly in some way, which contributes to my functioning, both as a player and as an ordinary person. As a picky person always thinking about "diet", I was afraid that I would not be able to eat whatever that was imposed on me. However, the personalized approach that I have encountered has meant that not only do I not have a problem with it, I also eat tastier food than before, while eating much better and healthier.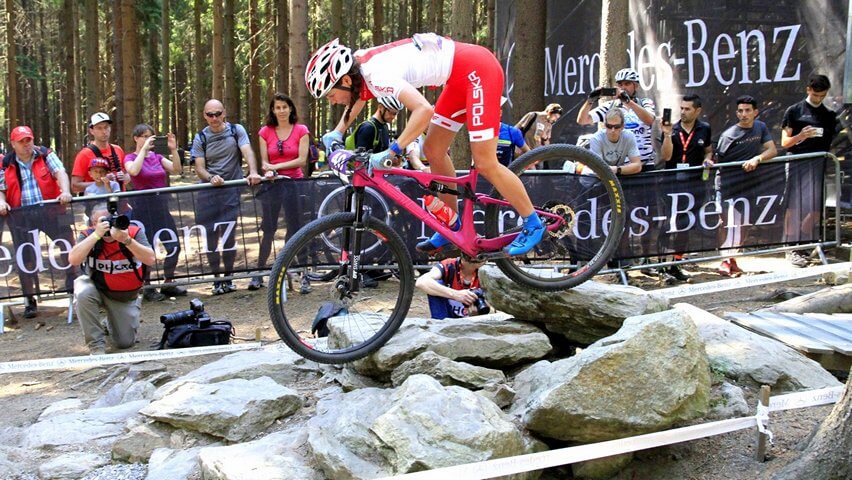 Marlena Kowalewska (Pleśnierowicz)
Polish representative in women's volleyball, player for Chemik Police
The body of a professional athlete is subject to enormous effort. I tried to eat healthy, I was interested in a healthy lifestyle. I knew it would help me achieve better performance results. However, my energy during training was like a sinusoidal wave. Collaborating with Be Compleat has helped me expand many aspects related to the improvement of my endurance, fitness and faster regeneration of the body. Thanks to an appropriate and at the same time a very tasty diet, supplementation and valuable tips, I feel much better. I have more energy, a better mood. I am delighted and I look forward to the next months of collaboration with Be Compleat. I recommend it!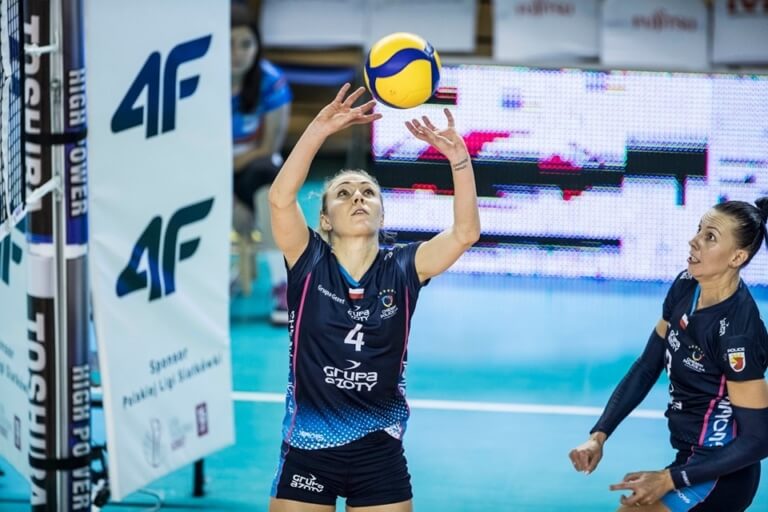 See our
Pro Sport

package
Comprehensive support for an athlete

For years, we have been combining our experience in dietary work with athletes, with the latest diagnostic solutions. Each step of the process is supervised by two Be Compleat specialists: a head performance nutritionist and a sports dietitian.
Step I
Analysis and start

PLN 4000
We prepare and conduct a strategic consultation, during which we build the process of working together with you, we collect and analyze data, as well as conduct tests and measurements.

We offer support for the first month, and we also conduct REST, ACTIVE and BODY tests.

Both the head performance dietitian and the sports dietitian participate in the consultation.



Strategic consultation
provide an analysis of data collected before the consultation
provide an analysis of the energy systems used, training loads and starting requirements
provide an analysis of the nutritional diary, health interview and laboratory test results
define and explain the parameters of the nutritional and supplementation strategies,

establish an individual education plan.

Support for the first month
The first month entails the most questions, doubts and problems to be solved.
Therefore, from the very beginning, you receive our support and the means of contact.
Together, step by step, we help you prepare for a strategic consultation, as well as monitor the first introduced changes.
Important: please reserve a few hours for the first meeting!

Performing the Compleat PRO ATHLETE package
REST test
The most accurate method of analyzing energy demand.
It gives us information on the fat utilization at rest.
We analyze the results and use them to create a nutritional and supplementation strategy.
ACTIVE test
It provides us with data on the functioning of the cardiovascular, respiratory and metabolic systems. Thanks to this data, we know how much energy (kcal) you spend at a given intensity and the training intensity at which you maximize fat burning. The analysis of the result and progress monitoring allows the nutritional and supplementation strategy to be adjusted to the player's physiology.
BODY test
It includes skin fold thickness measurements (in millimeters, sum of 6 to 8 measurements), girths, height, arm span, bone breadths, percentage of body fat and muscle mass. Additionally, we conduct a BIA composition and body weight analysis.
*we suggest stationary consultations (it is possible to conduct the entire process online, but we strive to carry out the tests during the consultations).
Step II
NUTRITION STRATEGY
PLN 4000
We prepare an individual nutrition and supplementation strategy (approx. 150-200 pages) with meal examples.

We rely on the parameters defined earlier during strategic consultations.

We divide it into non-training days and days with different training loads.
We collect and analyze data about you in order to be able to create an optimal solution.

We do not work on 'ready-made' menus.

The nutrition strategy is a set of tools that help us in our work and provide continuous education.

Depending on the sports discipline and the period in which we collaborate, the nutritional strategy also takes into account:
adjustment of training and starting power,
a nutrition and hydration plan in the days preceding the match or the competition,
planning carbohydrate loading before the competition,

practical tips on nutrition while traveling,
supplementation.
Step III
CONTINUOUS PROCESS and SUPPORT
PLN 1000 per month
After the strategic consultation, assessment of the starting point and the competitor's capabilities, we try to set a time frame for continuous collaboration.

We are in constant contact and we also monitor.

We update the individual report, having the ability to react and introduce changes on an ongoing basis.

We regularly have consultations, planned accordingly to the needs. Periodically, we adjust our nutritional strategy and meal suggestions.
Step IV
INDEPENDENT ATHLETE
FOLLOW-UP CONSULTATION
Our goal is to educate, empower and give the athlete independence. However, we are aware that professional sport involves continuous development and work.
Therefore, after continuous collaboration, we set individual checkpoints:

we flexibly adjust the consultation model and strategy modification,

we establish the course of control tests (metabolic analysis and monitoring of changes in the body composition),

we are always ready to return to the process of continuous collaboration should the player's situation change.