We recently 'slimmed down' for you sushi. This time we come to you with a less calorie version of pizza!
Pizza is often associated with a dough full of cheese, salami and fatty sauces. The feeling of heaviness in the stomach after such a recreational meal stays with us for a long time. And what if we give you tips and a recipe for a lean version of pizza, which can be a balanced meal, eaten as part of lunch or dinner without feeling heavy on the stomach and remorse?
Eat pizza for dinner? Why not!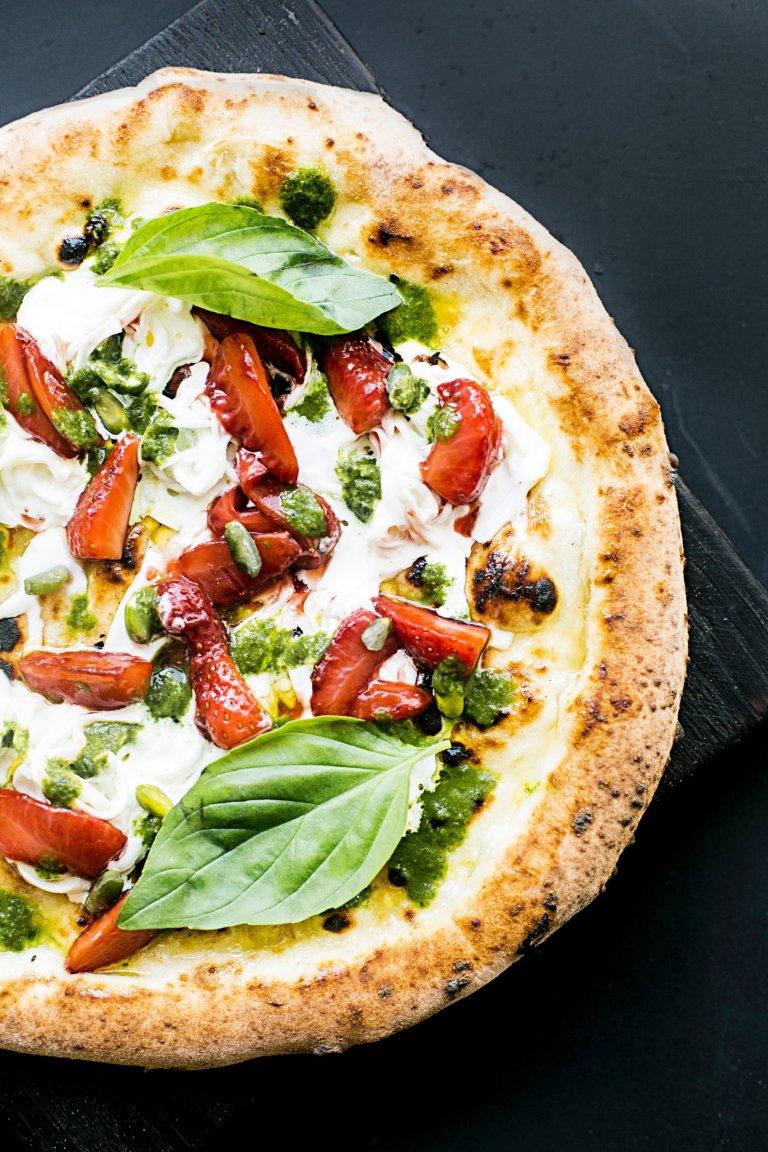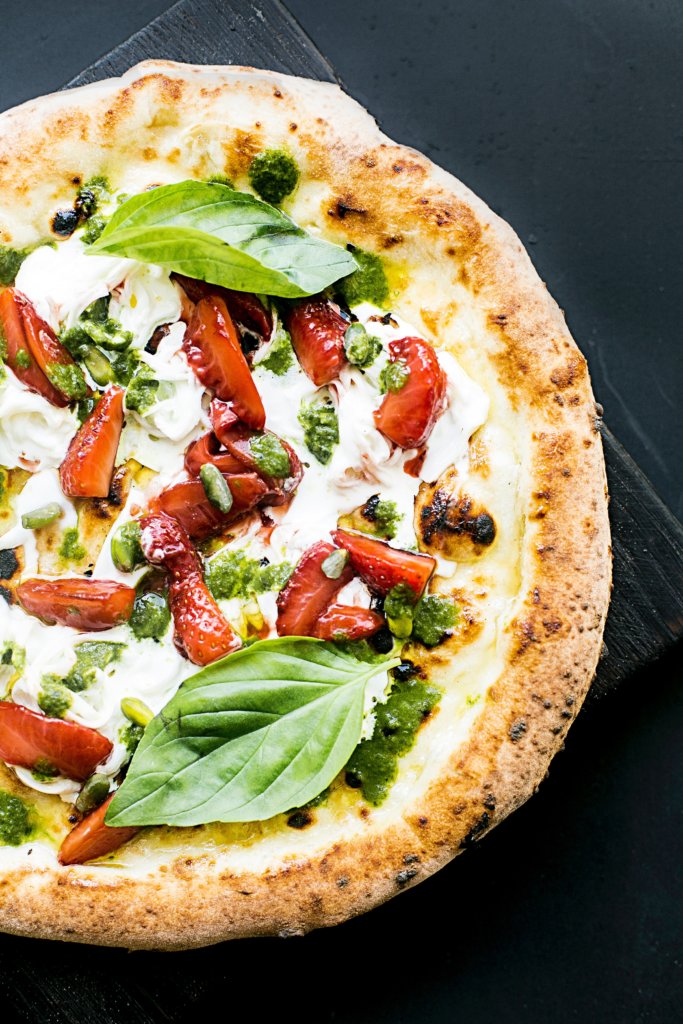 Pizza ingredients and the caloric content
The basis of the pizza is the dough. In classic Neapolitan pizza, the dough consists only of flour, yeast, salt and water. It is worth paying attention to its thickness. Pizza on a thin bottom – less calories, so we can eat more pieces in one meal!
The key to slimming the pizza, in addition to the dough, is also the right choice of toppings. They are mainly responsible for its caloric content! Selecting the type of cheese and controlling the amount added can greatly change the fat content of a pizza. It's worth replacing the classic mozzarella ~ 260kcal / 100g with its light version ~ 160kcal / 100g!
More does not mean better! Pizza does not have to be filled with cheese to the brim, on the contrary, for pizza LESS IS BETTER (and it is not only about its calorific value, but the TASTE)! Remember: real Italian pizza doesn't contain too many of them.
So, not only the selection of products, but also their quantity makes the pizza become a caloric bomb.
Basic tips you should keep in mind when making or choosing pizza in restaurant:
Use recipe for a classic Neapolitan pizza dough
Choose thin crust pizza
Do not overdo it with extras! Give up oily cheese, instead of gouda put lower fat cheese – Piórko cheese or Hit z Ryki, classic mozzarella – light mozzarella, you can also use thick Skyr yogurt, which will successfully replace ricotta cheese, thereby boosting the amount of protein in the whole meal!
Give up oily salami or bacon, instead put on prosciutto, in less classic versions you can also use chicken ham or chicken / turkey breast.
Give up additional fat sauces (usually based on mayonnaise) – prepare your own sauce instead; use tomato passata and oregano – make your own tomato sauce or from natural yogurt or Skyr and garlic – prepare a garlic sauce.
Remember about the addition of vegetables! When composing a meal with pizza, remember about vegetables, not only to provide vitamins, but also to increase its volume of the meal. Thanks to this you will ensure yourself a longer feeling of satiety! To the addition of cheese or ham, remember to include a portion of vegetables, e.g. cherry tomatoes, spinach or arugula or if you do not like vegetables on a pizza – just prepare a salad of fresh vegetables and eat it with pizza
Can't imagine a pizza without Coca-Cola? Of course, it would be best to choose a glass of water, but if pizza and cola is a non-attached item for you, then choose its light version, so you can save a lot of calories – maybe even an extra piece of pizza 🙂
You already know how to 'slim down' a pizza, so start kneading the dough and prepare the toppings!