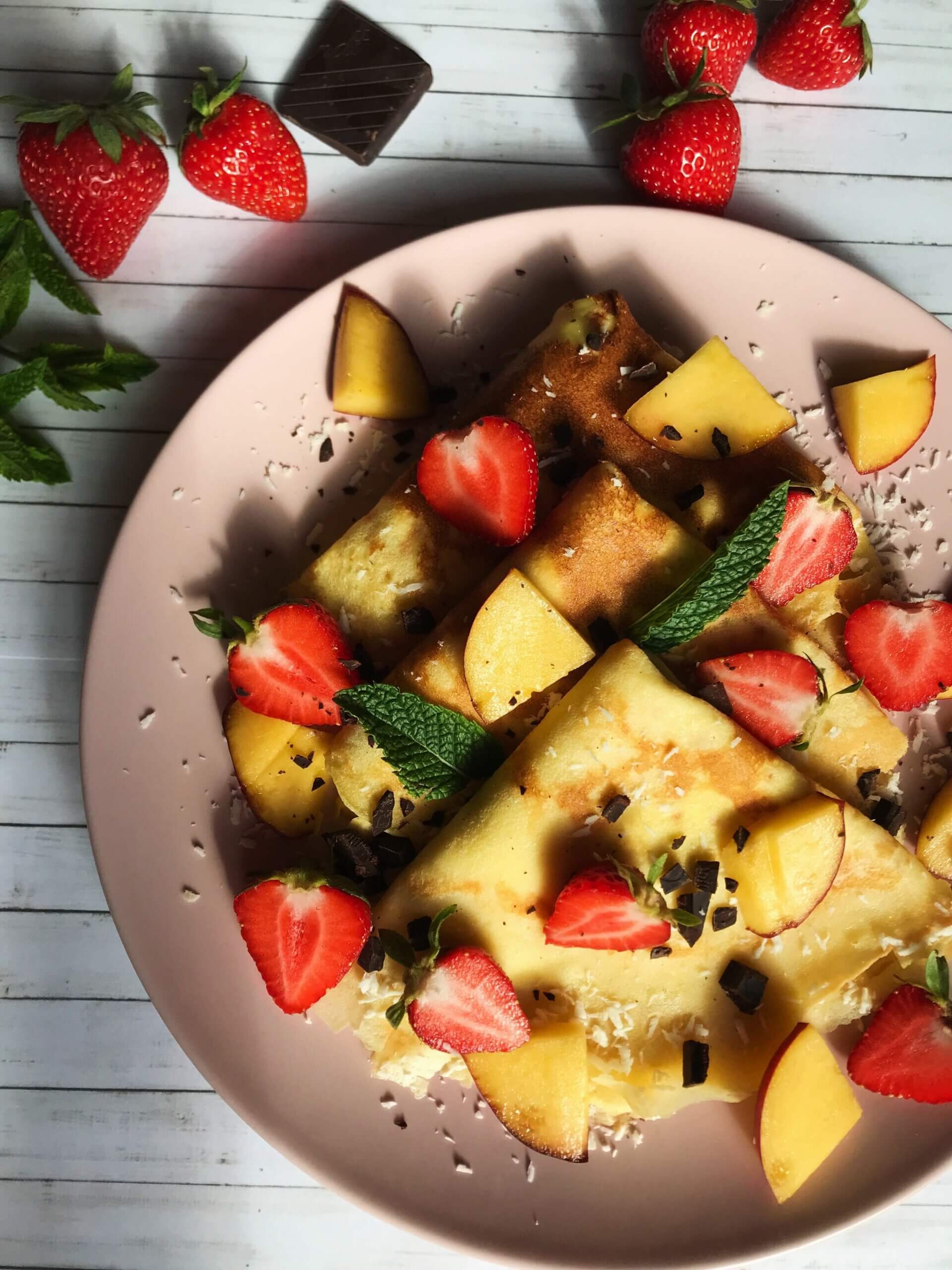 Gluten-free crepes with cheese
Are there any crepes fans here? We hope so! Especially for you we have prepared a recipe for crepes with cheese, but in a gluten-free version – so that people with medical conditions that require exclusion of gluten from the diet will also be able to enjoy this delicious dish. Here we go!
Crepes:
Mix the ingredients for the batter.
Set aside for 30 minutes.
If the batter comes out too thick, add a little water to achieve the right consistency.
Fry the crepes on a hot frying pan with a little oil.
Before each frying, stir the batter so that the ingredients are well combined.
Stuffing:
Crush cottage cheese with a fork.
Add coconut shavings, yogurt and xylitol.
Put the stuffing on the ready crepes and roll them into a roll or triangle. Sprinkle with any fruit.
The recipe makes 6 pancakes (2 servings).