The autumn-winter period is approaching inexorably, and we know from our practice that it is a difficult time for many people when it comes to nutritional and workout mobilization. Often the aura encourages more to spend the evening in front of the TV than to cook for the next day and exercise.
That's why today we come for you with a motivation in the "no excuses" style. You may not know – but for several years we have been providing dietary support to amputees as part of a project organized by the Poland Business Run Foundation.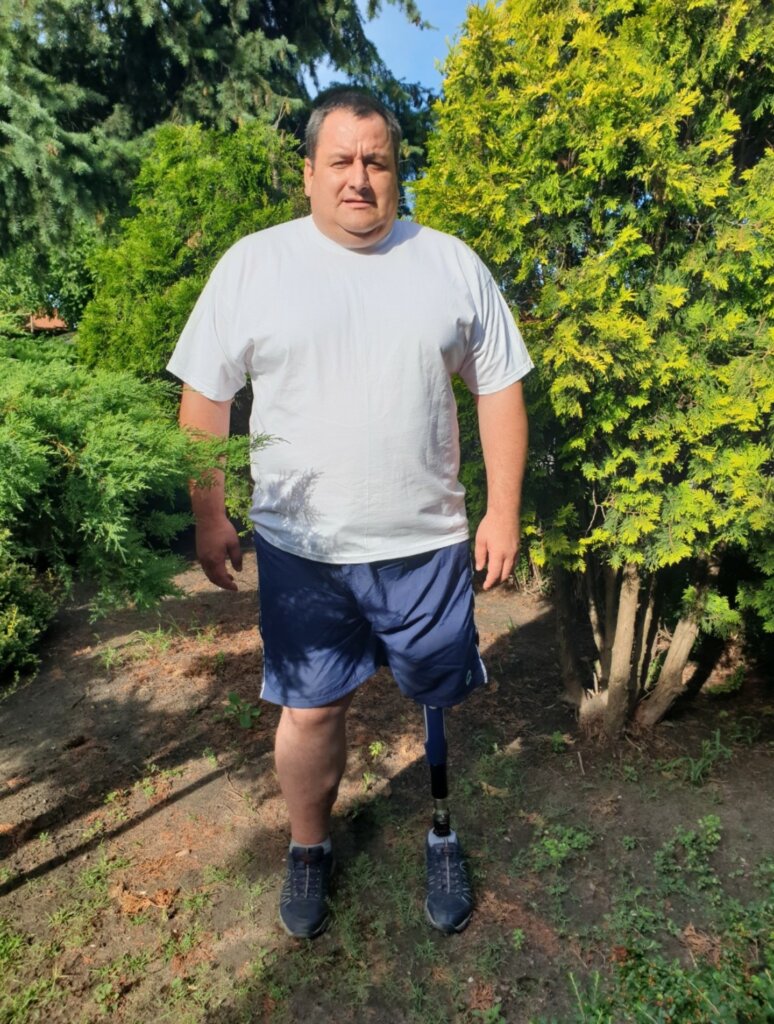 In the photo you can see Mr. Marcin – a beneficiary from the first turnout in 2020, who is still being led by Kama from our team.

Here are a few words from Kamila about this cooperation:
43-year-old Mr. Marcin is a real titan of work. Since he underwent amputation of his left leg in 2019 as a result of an infection – he has not given up and is working on returning to full strength and maximum fitness. At our first meeting in 2020, he was struggling to get around on crutches and was someone who had previously paid little attention to diet or physical activity. However, the amputation became an experience that reevaluated Mr. Marcin's approach to life.
He didn't give up – he started working with rehabilitators, a nutritionist, started training at a local gym – and it's worth mentioning that he comes from a small town near Poznań, where the sight of an amputee often attracts the stares of others. As Mr. Marcin puts it, "I can hear them watching."
After 2 years of hard work on himself, Mr. Marcin returns from rehabilitation on foot in 15 minutes (when initially it took him an hour), realizes his daily step limit of 6,000, does strength training and cardio sessions several times a week, and occasionally likes to go hiking in the mountains with his wife. "By the way" he has already lost approx. 40kg, never complaining about anything, although in working with amputees it is much more difficult to choose the energy content of the diet to get long-term results.
I recently had the opportunity to meet with Mr. Marcin in our Krakow office – whoever has been knows that the office is on the first floor and you have to climb some stairs, which Mr. Marcin did without any problems. And at the consultation, I heard that he would like to find a trainer who would undertake to guide him.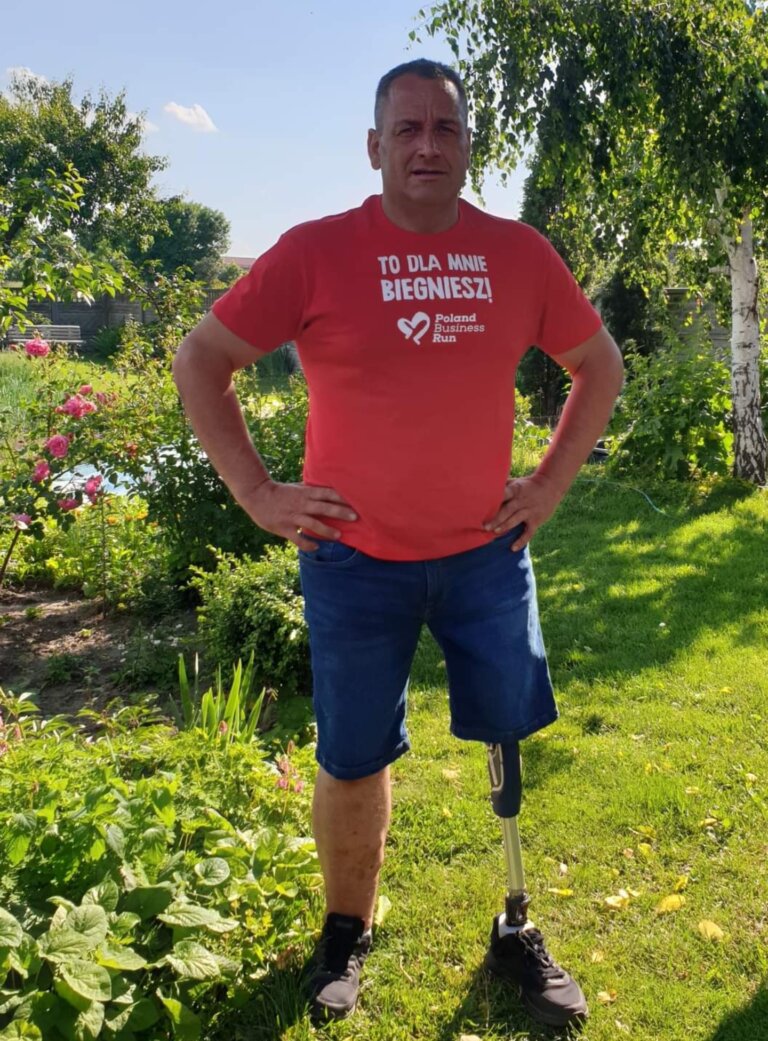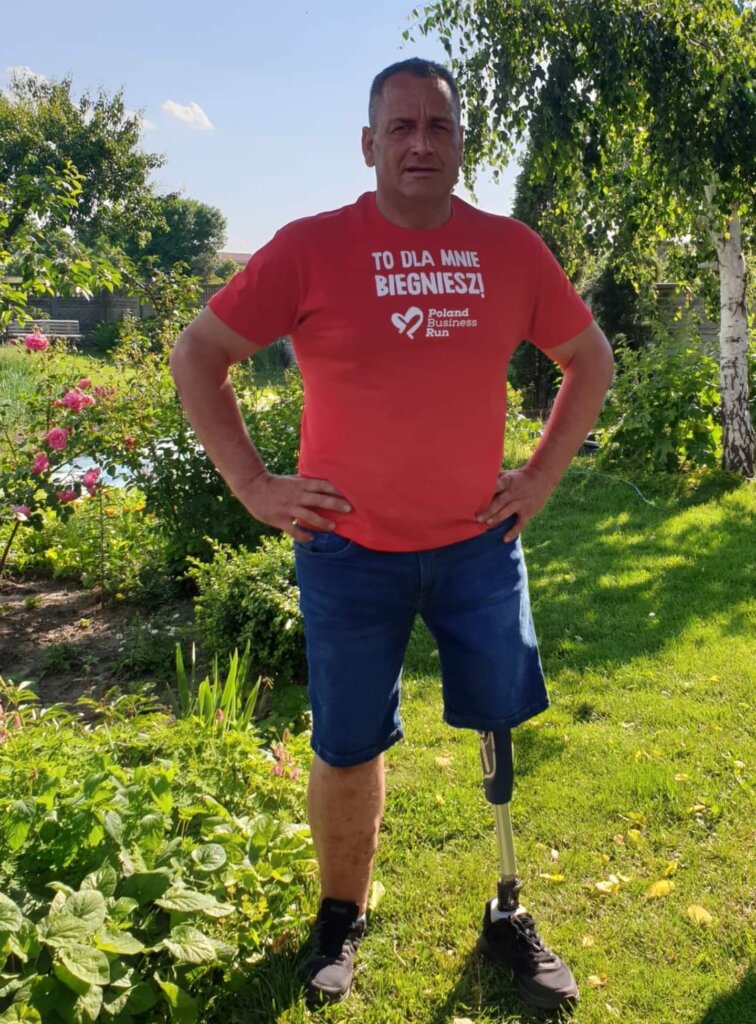 In turn, looking at the photos submitted, I have the irresistible impression that a diet that changes facial features really exists and subtracts a few nice years 😉
Leave a heart for Mr. Martin, encourage him to continue his work and think of him when the autumn-winter sluggishness hits you 🙂