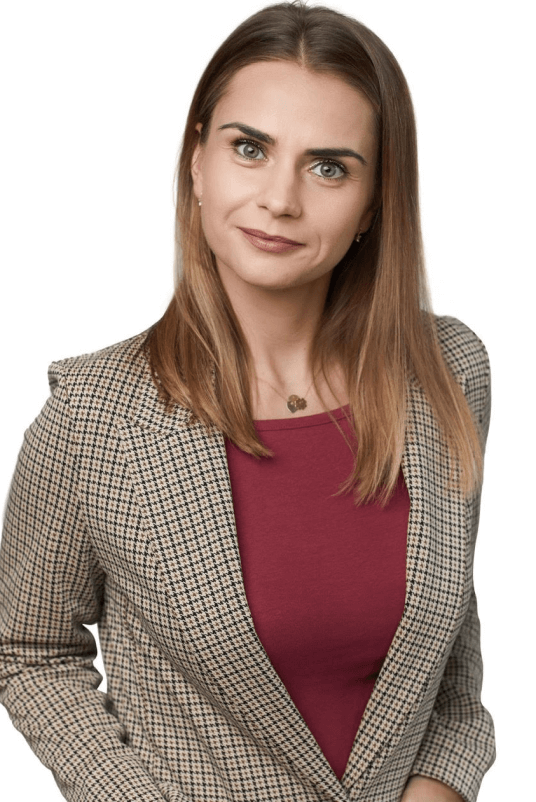 General manager, clinical dietitian
Kamila Wiśniewska
I have been working at Be Compleat for the past 5 years.  I studied psychology at the Jagiellonian University and nutritional psychology at the SWPS University of Social Sciences and Humanities.
I specialize in clinical dietetics.  I treat patients with endocrine disorders (e.g. problems with sugar management, thyroid diseases, PCOS, endometriosis) and disorders of the digestive system (SIBO, IBS, inflammatory bowel diseases).
I am passionate about combining dietary and psychological knowledge to help someone more effectively.  Some of my clients are people with eating disorders with whom I work with in a nutritional psychology capacity.  I deal not only with nutrition, but also with the motivation to change habits, using tools derived from cognitive-behavioral therapy.
When working with a client, I always try to relate to his or her personality and outline a collaborative plan that they can feel comfortable with.  I believe that this approach brings long-term results. 
In addition, I am also the general manager, which means I am Agnieszka's "right hand". I help in finding new directions for the company's development, recruiting new team members and establishing cooperation with partners.
In my personal life, I am a lover of strength training.  I love to eat well, but I hate spending a lot of time in the kitchen, so I like to look for new, interesting places on the gastronomic map of Krakow (among other places).  I love to plan – if I can devise a plan for something – I will have one. My dream is a long trip to Korea – I am interested in the local culture and customs there.