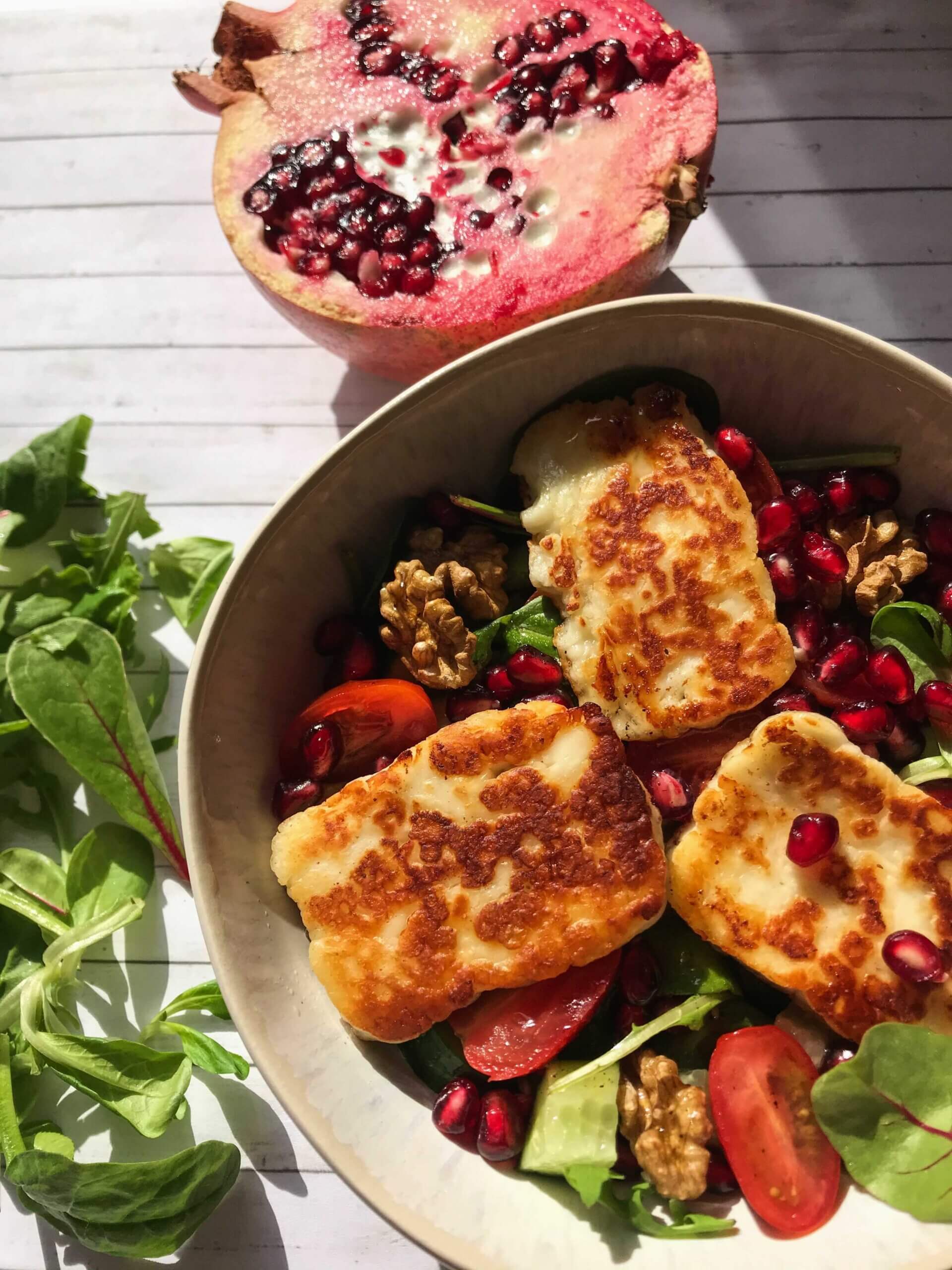 Salad with halloumi
Today we have a salad recipe for you that would be great as a second breakfast, lunch, dinner or for a barbecue. By the way it looks beautiful!
Salad
Fry the cheese on both sides in a teaspoon of olive oil until crispy and toasted. Put the lettuce mix into a bowl, add the quartered cucumber, halved tomatoes, walnuts and pomegranate seeds.
Dressing
Mix 2 teaspoons of olive oil with a teaspoon of honey and lemon juice, season with salt and pepper to taste.
Add the finished cheese to the salad and pour the dressing over it.