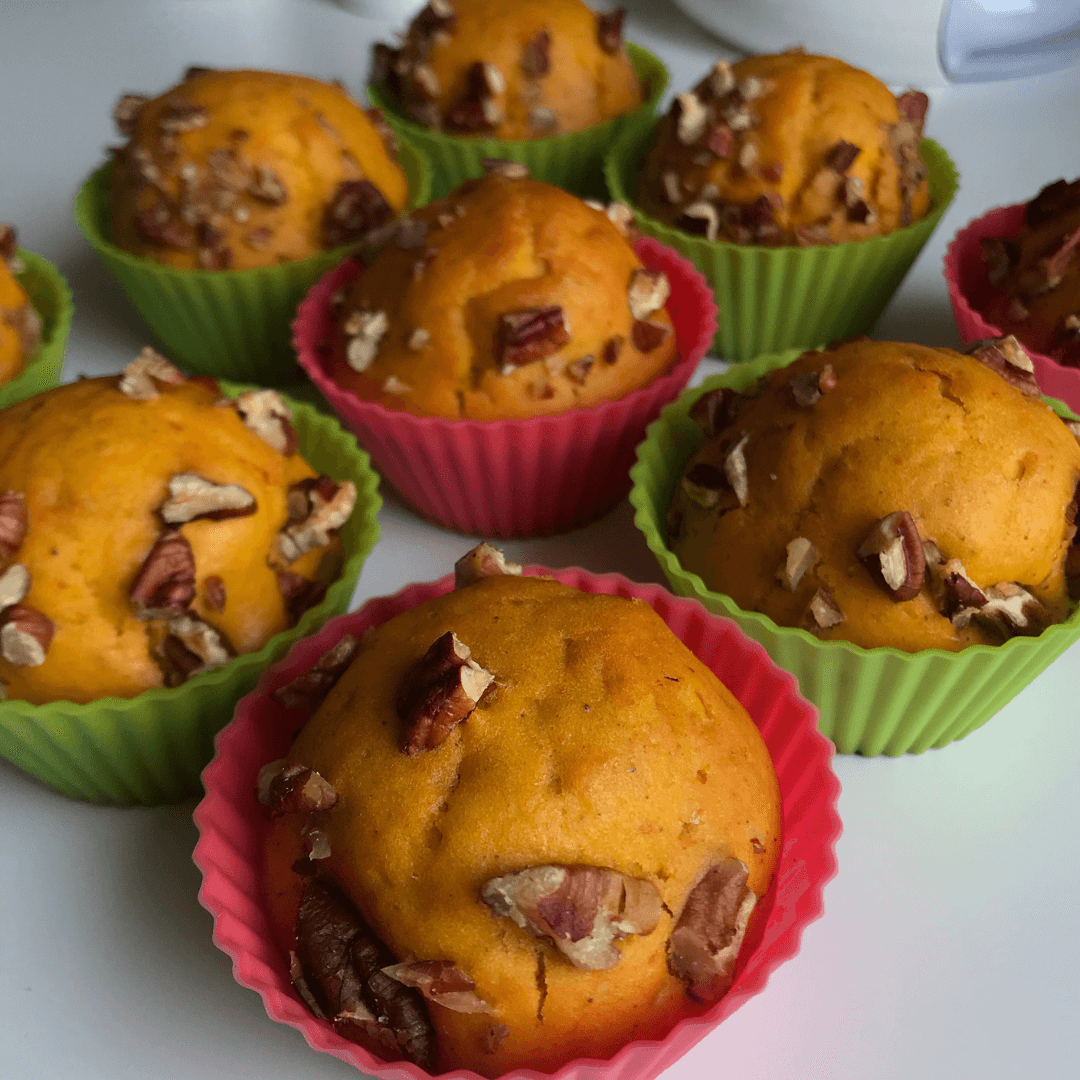 Pumpkin muffins
If you're looking for an unusual recipe with pumpkin, we've got something for you! Pumpkin muffins are delicious, and this vegetable is versatile enough that it will also taste good in this sweet recipe 🧡
Preparation:
Preheat the oven to 180 degrees.
Mix eggs with sweetener. Add milk, pumpkin puree, mix again.
In another bowl, combine dry ingredients (except nuts).
Slowly add dry ingredients to wet ingredients, mix.
Finally, add oil, combine.
Put the batter into the molds. Decorate with nuts.
Bake for 20-25 minutes, cool after baking.
You will get about 15 muffins from the recipe.