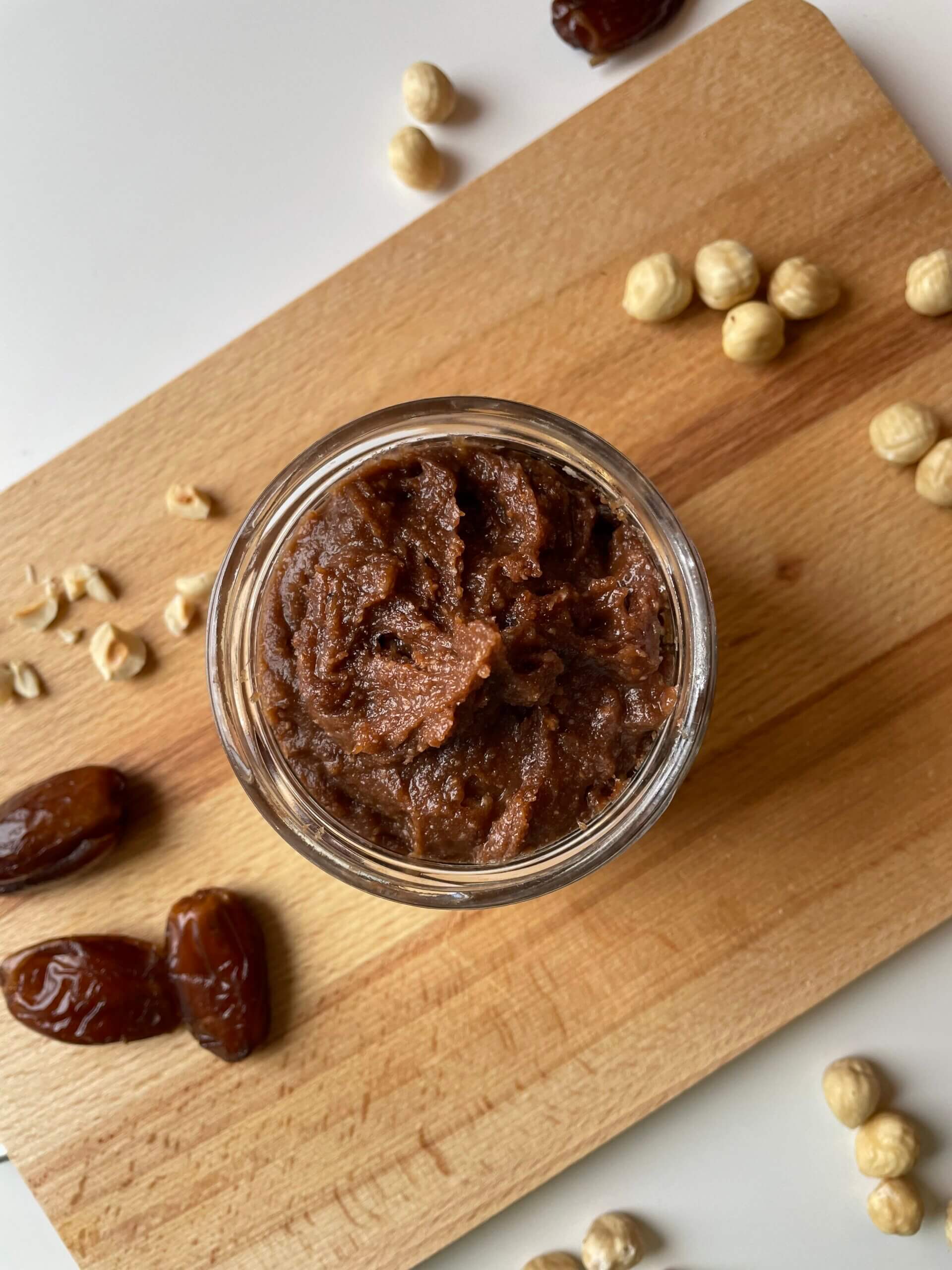 Fit nutella
Everybody loves nutella! We tried to recreate the classic version, based on natural and valuable ingredients. We hope you will enjoy our recipe for this chocolate and nut variation! 🌰
Preparation:
Put the nuts on a baking tray lined with baking paper and bake for about 15 minutes at 180 degrees.
Set aside to cool, peel (e.g., by throwing on a kitchen towel and rubbing).
Pour boiling water over the dates and set aside for 15 minutes. After this time, drain.
Blend the nuts to the consistency of butter. Add the rest of the ingredients, blend again.
If the consistency is too thick for you, you can add more milk.
You will get about 20 portions from the recipe