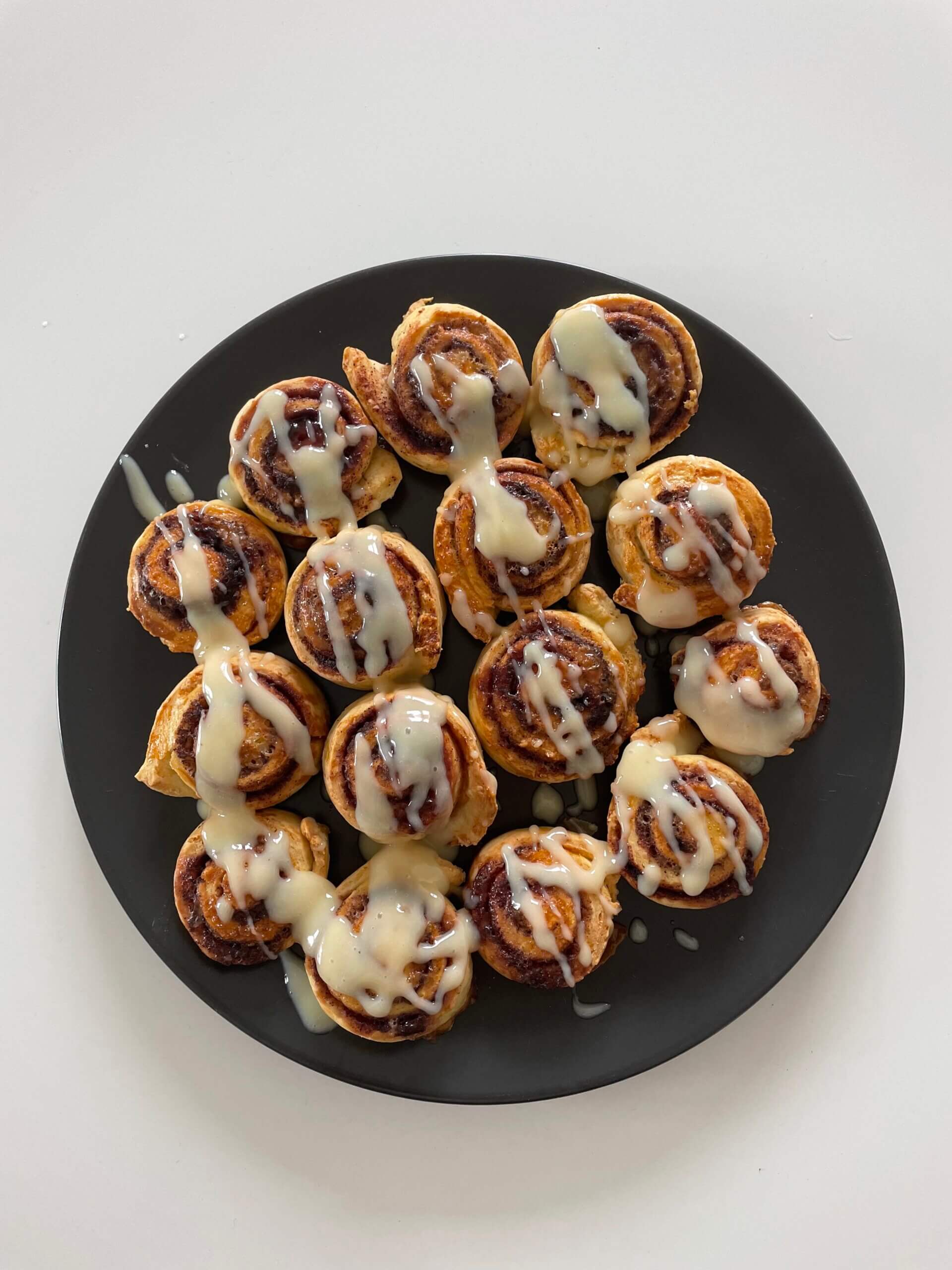 Cinnamon rolls
Who doesn't love cinnamon rolls! Our Team adores them, so we prepared these for you in a fit version. We were inspired by a recipe found at @_fitplaneta_ 💚
Preparation:
Mix yeast with sugar, add milk and a teaspoon of flour.
Leave it to rise.
Add flour, butter and egg.
Knead the dough and set aside to rise.
Roll out the dough and brush with melted butter.
Sprinkle with erythritol mixed with cinnamon.
Roll into a roulade.
Cut into pieces and brush with egg.
Bake for about 18 minutes at 180 degrees.
Mix melted white chocolate with skyr and brush top of the cinnamon rolls.
The recipe will give you 8 servings 🥧