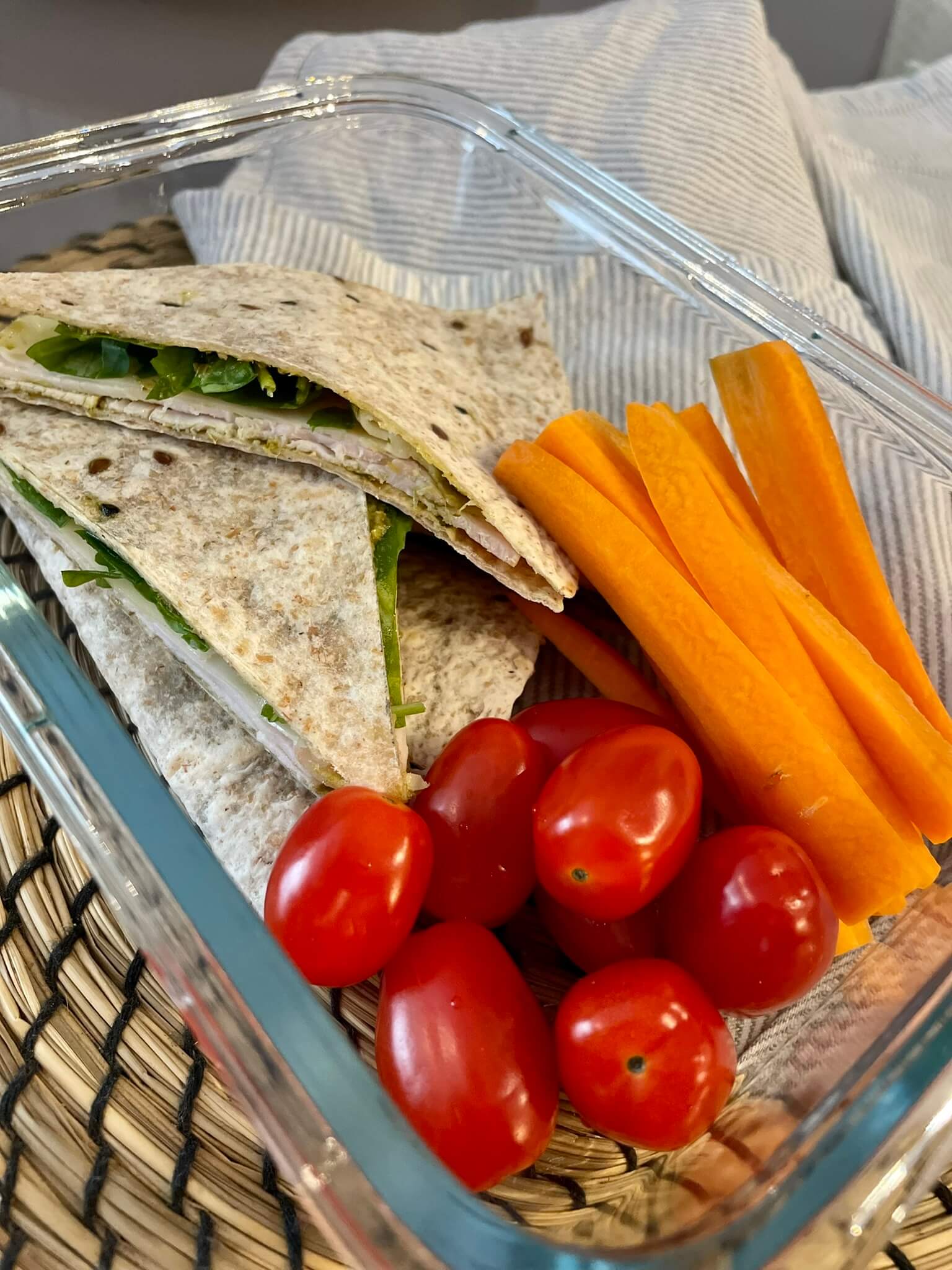 Tortilla with pesto, sausage, cheese and vegetables
With the beginning of September also came the time for the return to school. The question has probably already resounded in the minds of many parents or older students – what's good to take to school? Rest assured, if you want the coolest lunchbox for a long break, we have something especially for you!
Preparation:
Spread the tortilla with pesto, arrange the sausage and cheese.
Fold in half and cut into triangles.
Peel the carrots and cut them into bars.
Serve with tomatoes.