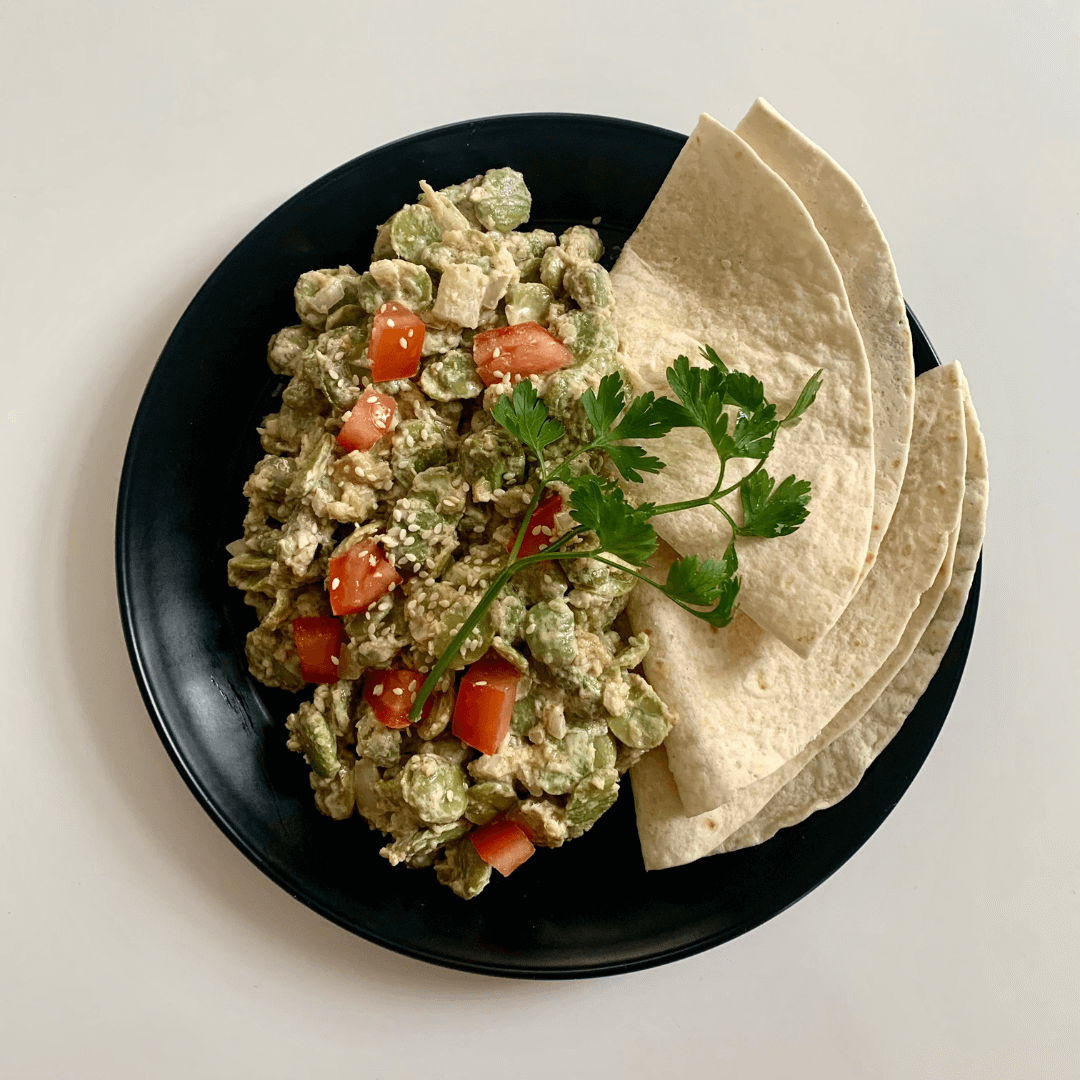 Syrian style broad beans
The time has come for another face of broad beans – this time something perfect for lunch, dinner or supper. Fans of Syrian cuisine are sure to be pleased, because this is Syrian-style broad beans! If you are already bored with broad beans in our traditional Polish version, you will rediscover them with this recipe. The preparation of this dish is really simple and quite fast, you must try it ;).
Preparation:
Boil the broad beans on low heat.
Drain, pour over cold water and peel.
Add crushed garlic, Roman cumin, lemon juice and oil to the tahini paste.
Finely chop the onion and dice the tomato.
Mix the broad beans with the onions, pour the sauce over them and top with the chopped tomato.
Mix all the ingredients thoroughly.
The dish can be served with naan bread – it will definitely go well here.