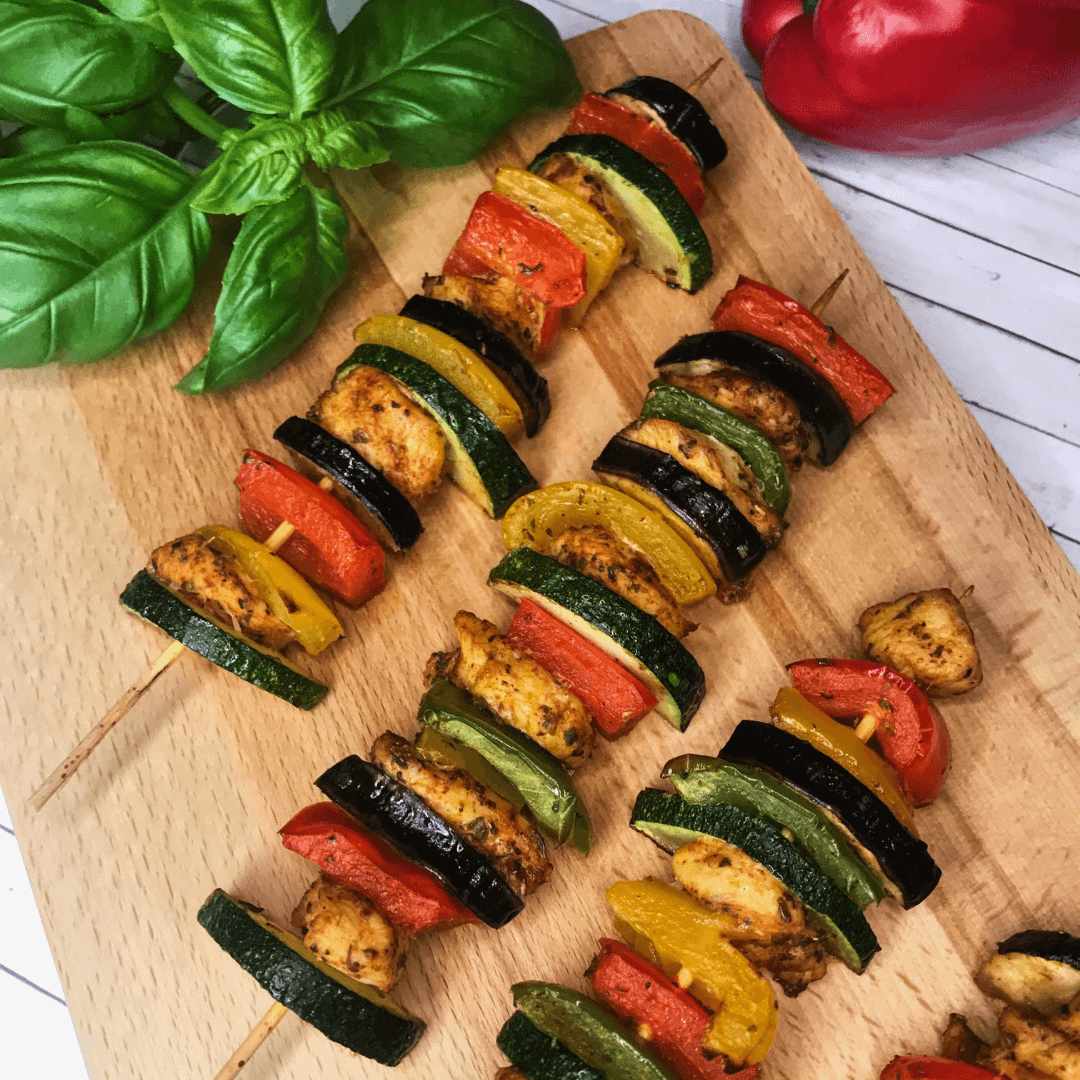 Skewers with chicken and vegetables
This May Sunday, we come to you with a recipe perfect for starting the grilling season – we're talking about skewers, of course!
Wash the fillet, remove the membranes and cut into cubes. Season with salt, pepper, sweet paprika and oregano. Add a tablespoon of olive oil and stir. Set aside in the fridge to marinate.
Cut peppers into larger cubes, zucchini and eggplant into half-moons or rings. Season everything lightly with salt and herbs, add a spoon of olive oil.
Stuff the meat and vegetables on skewer sticks (you can soak them beforehand so they don't burn during roasting).
Place the finished skewers on the grill or bake in an oven preheated to 200 degrees for 25 minutes.
Calories listed for 2 servings (8 skewers).