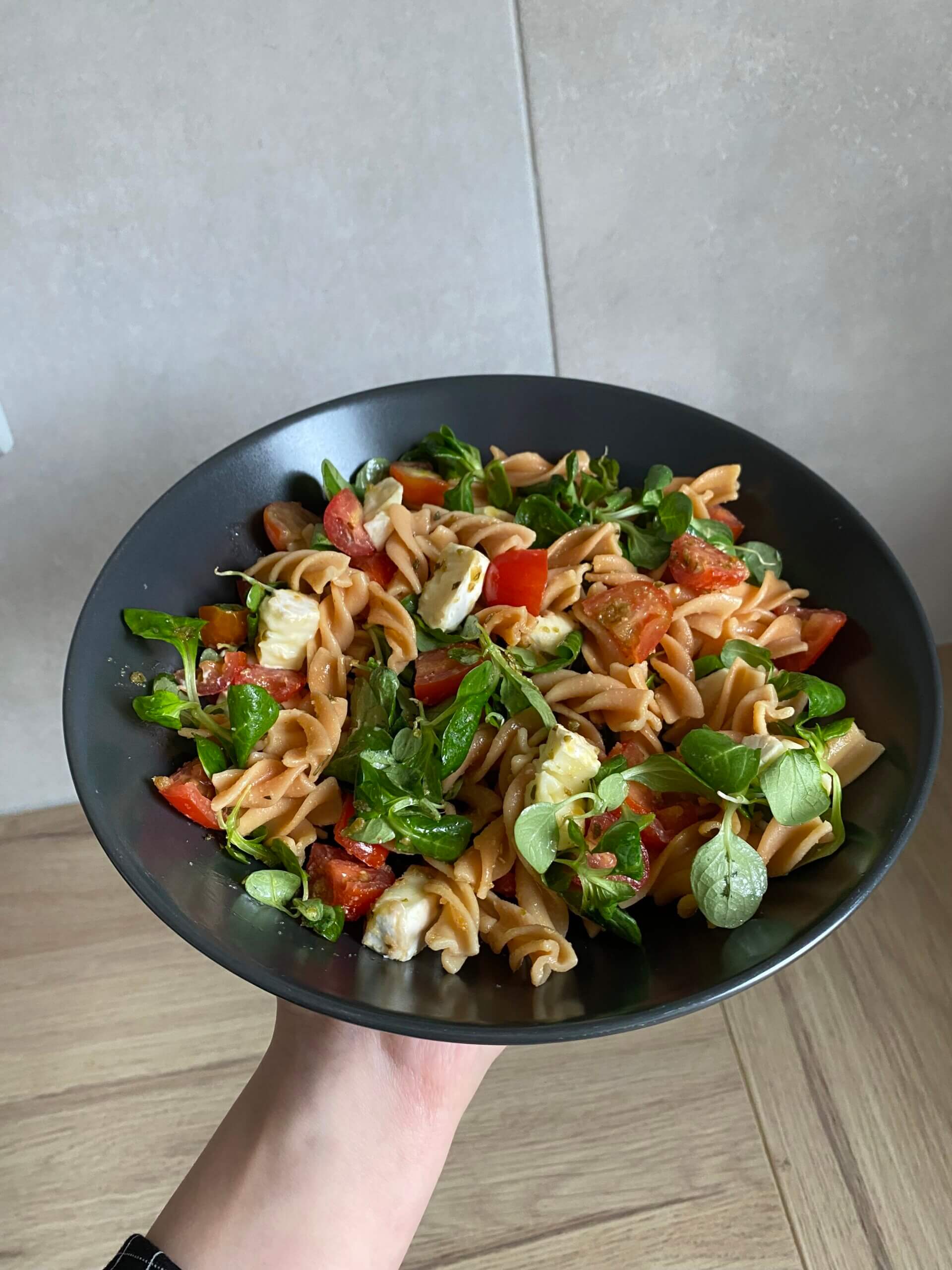 Salad with lentil pasta and camembert
In front of you is a recipe for a very quick, yet filling meal – perfect for lunch or dinner. By the way, it is also vegetarian. Curious? See how simple it is to prepare!
Preparation:
Cook the lentil pasta according to the instructions on the package.
Meanwhile, cut cherry tomatoes into halves or quarters, and dice camembert.
Mix flaxseed oil with your favorite spices – for example, a pinch of garlic and basil.
Transfer the cooked pasta to a plate (or box), spread the lamb's lettuce on it, sprinkle with tomatoes and camembert, and finally pour flaxseed oil with spices. Done!