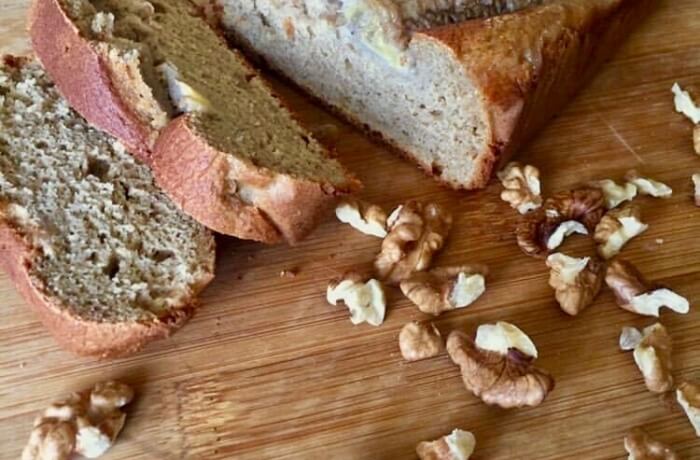 Low fat banana bread
This time we present a banana bread with low fat content, thanks to the use of high-protein Skyr yogurt.
It fits perfectly as a snack or with extras as a second breakfast. For active people, it is also great for a pre-workout meal.
It's soft, sweet and simply delicious!
Preparation:
Blend 2 bananas together with eggs, yogurt and sweetener.
Add flour mixed with salt, baking powder and cinnamon to the mass.
Transfer the mass to a cake tray (30x11cm) lined with baking paper, put a banana cut in half lengthwise on top.
Put in the oven preheated to 180 C degrees and bake 40-50 min in a dry stick.