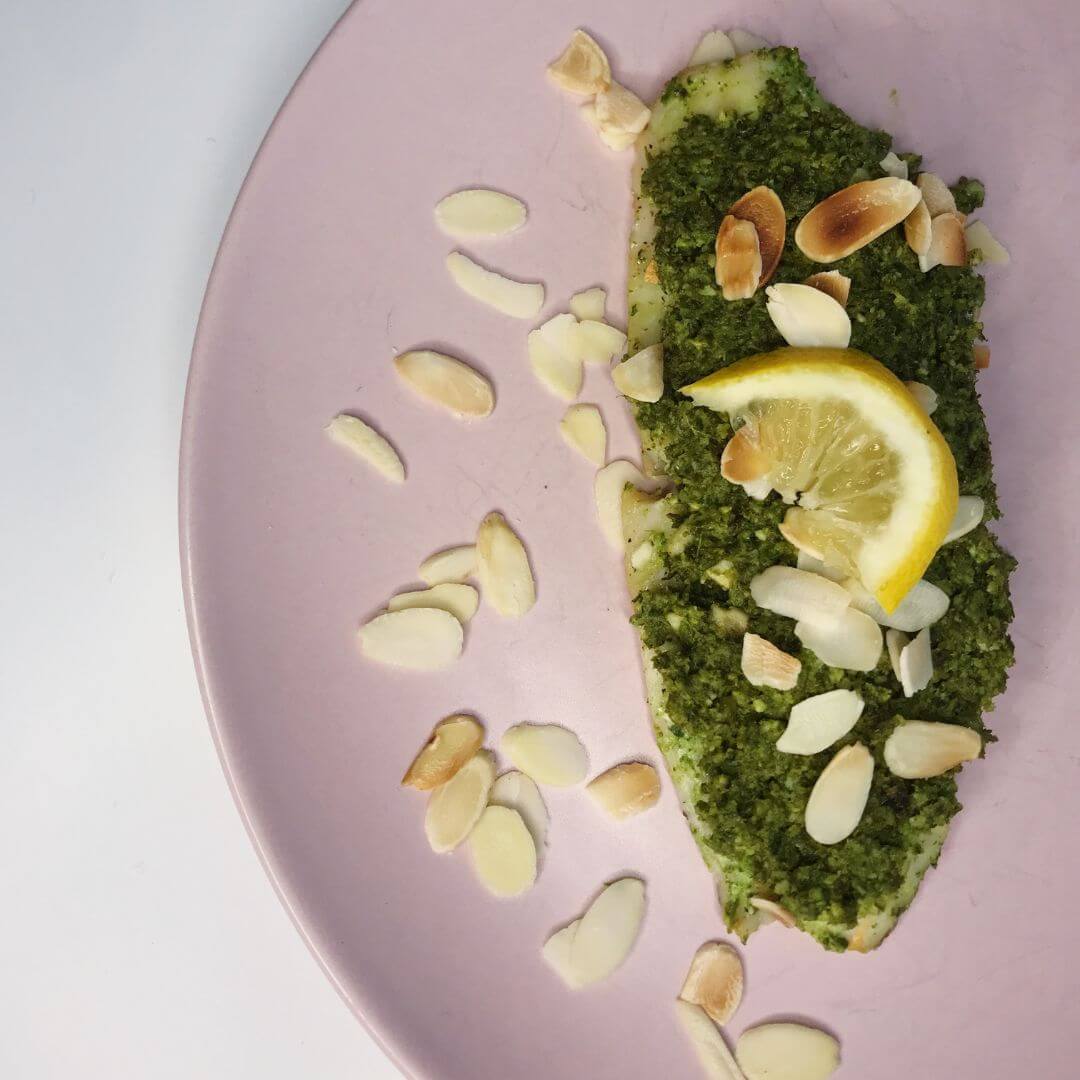 Cod with parsley pesto
Already on Saturday most of us will be celebrating Christmas Eve, the main part of which is Christmas carp 🐟 And today we are celebrating an unusual day, because it is fish day! We have prepared for you an interesting fish recipe, the combination of fish with Italian pesto 😊 Let us know if you like such combinations! 🔥
Preparation:
Blend the ingredients for the pesto in a dish – parsley, 1 tablespoon of almond flakes, Parmesan cheese, 1,5 tablespoon of olive oil, garlic, 1 teaspoon of lemon juice.
Season blended pesto to taste.
Drizzle the fish with the rest of the lemon juice, season with salt and pepper.
In an ovenproof dish greased with a teaspoon of olive oil, place the fish and brush the top with pesto.
Bake at 200 degrees for 20 minutes.
Garnish with the remaining almond flakes roasted in a dry pan.