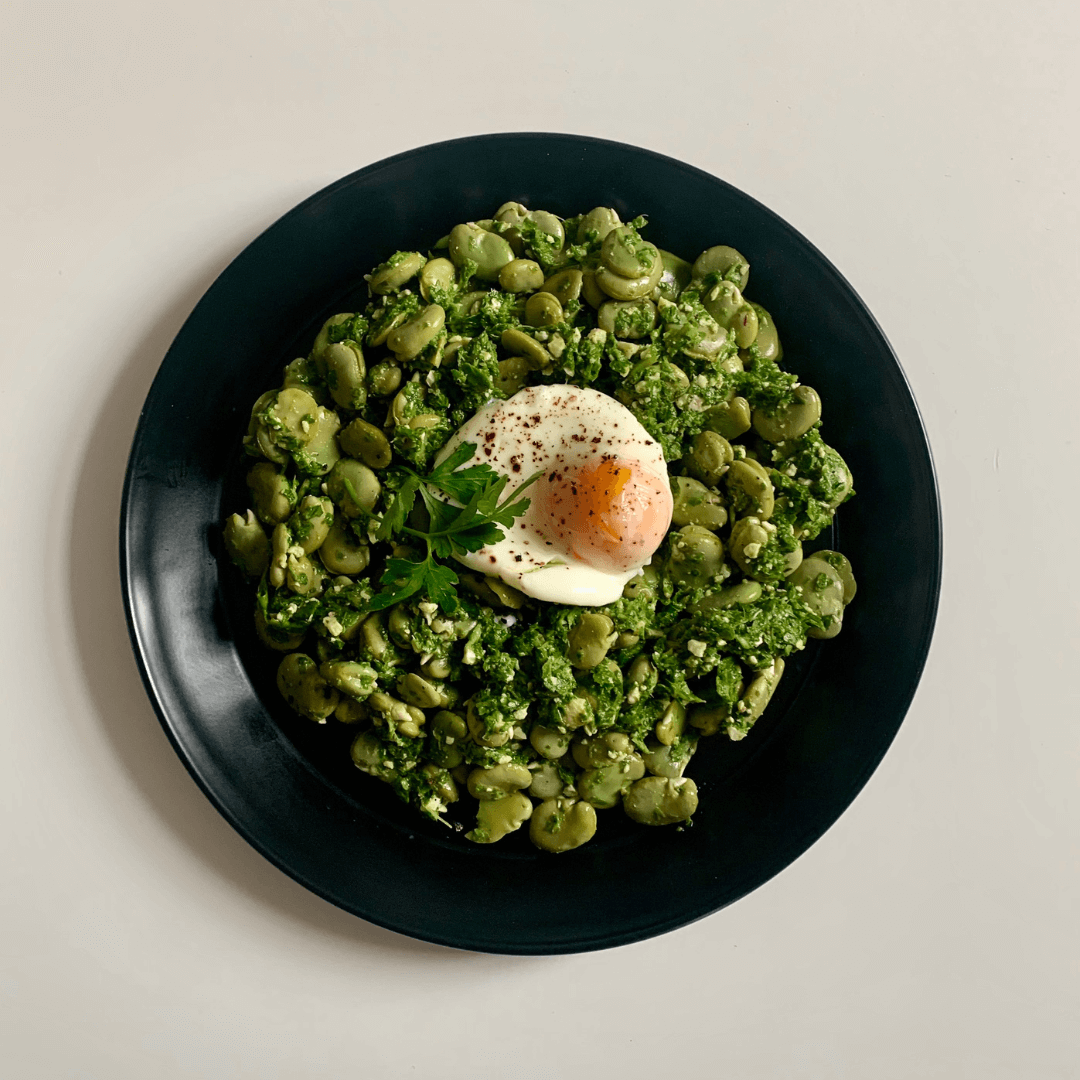 Broad beans with pesto and a poached egg
The (very short!) season for broad beans has begun, so to make the most of it, we've prepared a few recipes for you. First fire goes to broad beans with pesto and poached egg – perfect for lunch, dinner or lunch for work.
Preparation:
Blend arugula with salt, nuts, lemon juice and oil.
Season with pepper.
Boil the broad beans, drain, pour over cold water and peel.
Boil water in a large saucepan.
Crack an egg into a small bowl.
When the water begins to boil, reduce the heat, carefully place the egg in the water and cook for about 4 minutes.
Stir the broad beans into the pesto.
Arrange a poached egg on top.