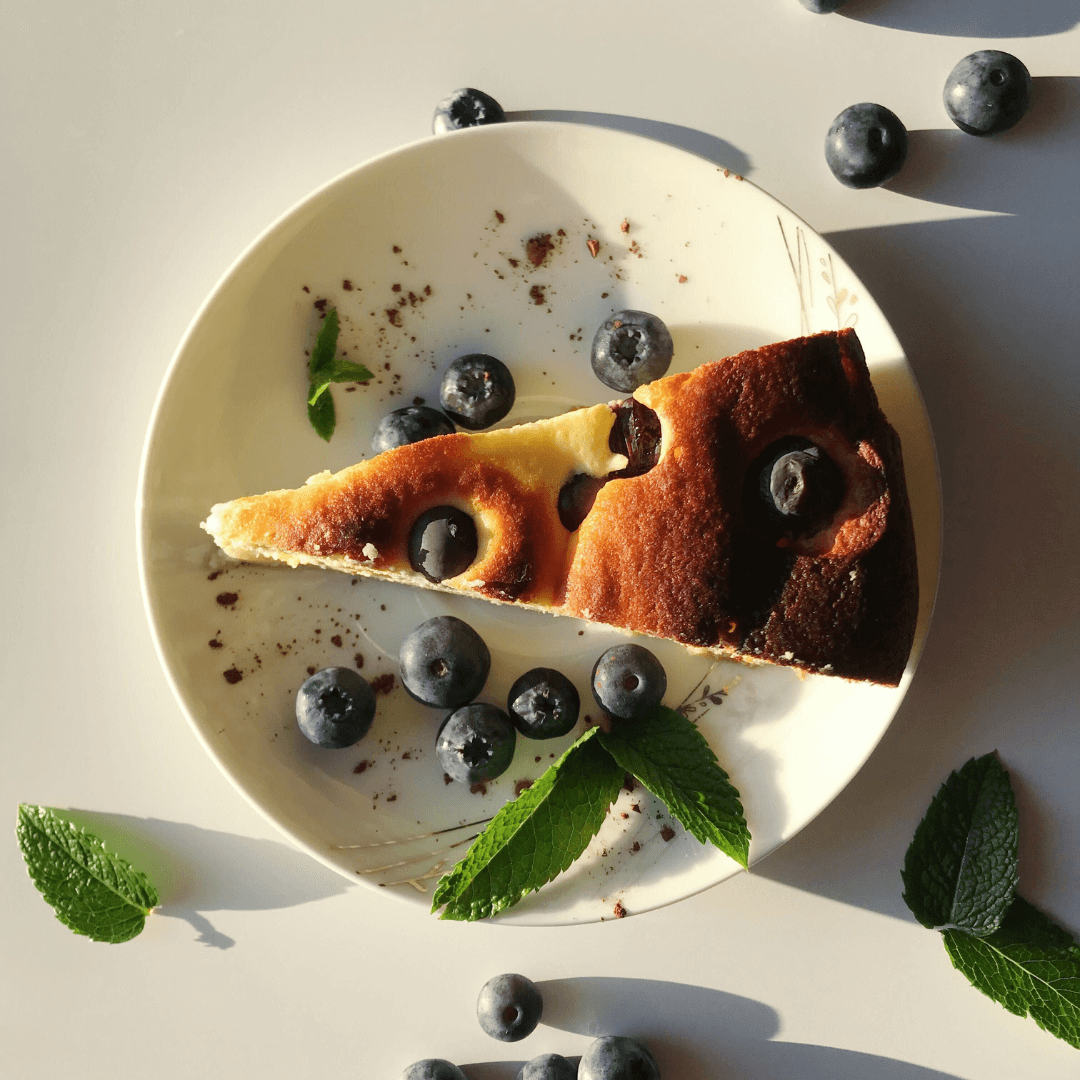 Blueberry cheesecake
Holy day to shine! Today we celebrate cheesecake day and on this occasion we have prepared for you a recipe that will also work for a diabetic! Our single serving of cheesecake has a low glycemic load, which is mainly due to the use of sweetener and the predominance of fats.
Preparation:
Preheat the oven to 170 degrees.
Separate the yolks from the whites. Add xylitol and vanilla sugar to the yolks. Beat with a mixer until smooth.
Add pudding, milk and cheese to the mixture, mix until the ingredients are combined.
In a separate bowl, beat the egg whites to a stiff paste.
Add the beaten whites to the mass, gently combine with a spoon.
Pour the whole mixture onto a baking paper-lined cake pan with a diameter of 24cm, sprinkle blueberries on top.
Bake for about 50 minutes to 1 hour.
After baking, leave in the oven with the door ajar.
Remove after several minutes and leave to cool.
The whole batch of dough yields about 16 pieces.