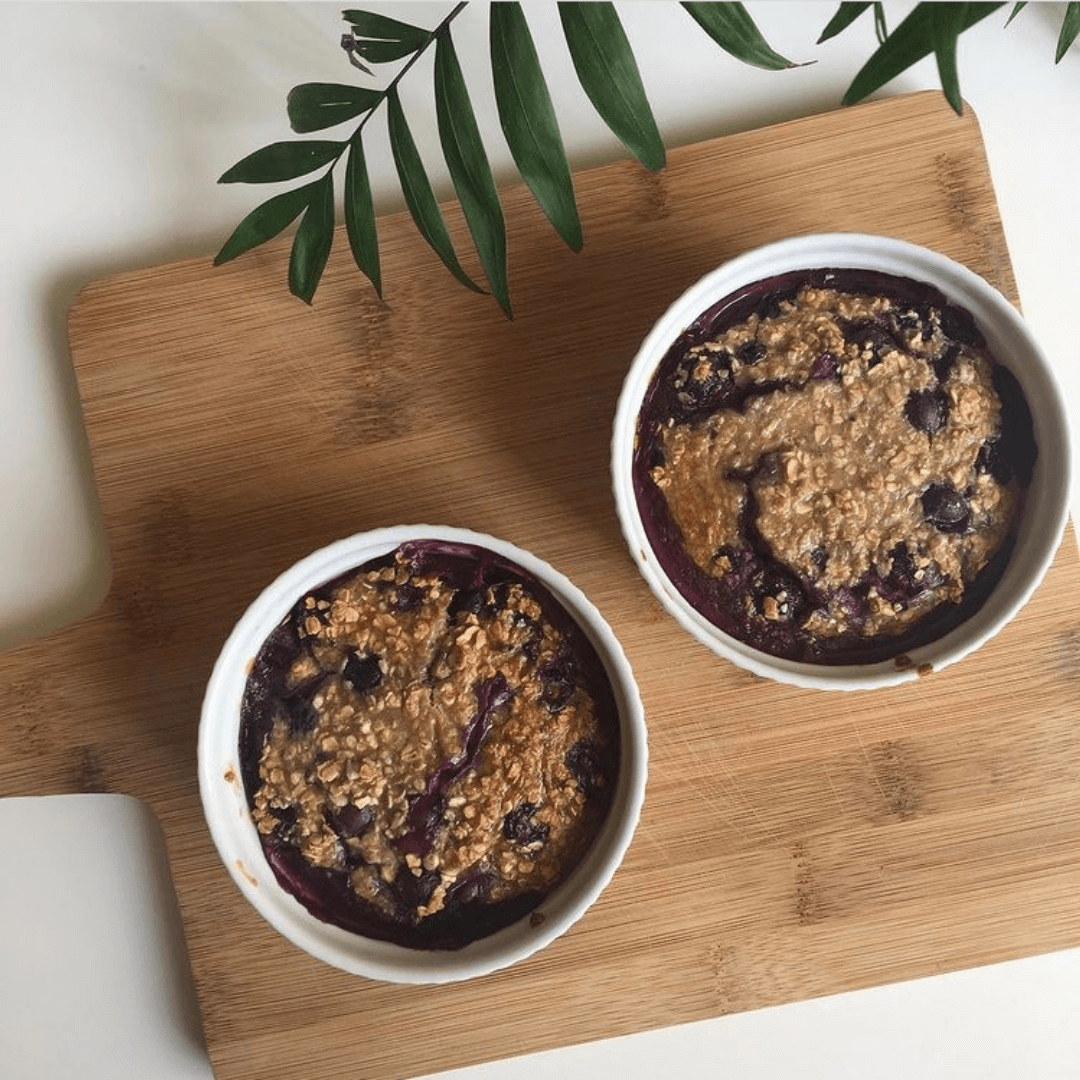 Baked peanut butter & jelly oatmeal
Oatmeal that has stolen the hearts of even its staunchest opponents – baked oatmeal! Its phenomenon is that it tastes like a muffin and doesn't require too much work. Below we have a recipe for baked oatmeal with the taste of the cult combination – peanut butter & jelly.
Preparation:
Mix the oats with protein. Then add the milk and mix again. Then mix everything with peanut butter and finally with blueberries. Transfer the oatmeal to ramekin and bake at 180 degrees for 30 minutes.